Company List for Car Accessories | Page : 55
HANGZHOU ODITER IMPORT & EXPORT CO., LTD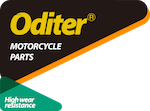 Description:
Hangzhou Oditer Import & Export Co. Ltd. is a China-based integrated trade and wholesale company. We supply parts for motorcycles, cars, special vehicles and industrial machines. With a wealth of experience in the field, our products are currently exported to Europe, the United States, South America and Asia where they have earned a reputation for top quality, competitive prices and reliable after-service support.
Product Details:
Chain,sprockets,brake shoe, bearing,cylinder , carburetor, piston, piston rings,cable, mirro, CDI, fuel lock, oil pump,start motor,clutch disc, tyre,tube,shock absorber,battery,bulb,horn,iginition,helmet, gloves,connceting rod,spark plug
Telephone:
0086-571-83712779
Website :
Inquire
HUANGSHAN BENMA GROUP CO., LTD

Description:
Huangshan benma group co., LTD. Is located in huangshan city in anhui province huizhou area east of the city industrial park, founded in 1999, has more than 500 employees, including engineering and technical personnel more than 160 people). Company specializing in the production of non-metallic friction material wet, has realized industrialization of the main products are automobile clutch friction plate, automatic separating shoe block, car lining, etc.
Product Details:
clutch plate
Telephone:
0086-23-68890957
Website :
Inquire

Description:
Shenzhen Zeus Technology Co., Ltd. is a leading manufacturer of automotive and motorcycle diagnostic equipment. With new generation technologies and rich experience, our company is working hard to provide you with the best products and customer service. We are developing the best tools such as MST-100 to meet your needs. MST-100 is a professional diagnostic tool for KIA vehicle, supporting OBD-II diagnostic socket and DLC20P diagnostic socket. OBD-II adapter is compatible with all OBD diagnostic modes.
Product Details:
Motor Diagnostic Tool, Vehicle Diagnostic Tool, Car Maintenance Tool
Website :
Inquire
Information, Buyers & Projects guide for the Automotive and Spare Parts Industries