Company List for Car Accessories | Page : 54
AUTOMOTIVE COMPONENTS LTD.

Description:
Automotive Components Ltd. (ACL) was established as a joint venture with VDO Germany in 1987 with a view to progressively manufacture Speedometer Assembling/Tractor instruments for Automotive/Tractor industry in Pakistan. It may be pertinent to mention that VDO Germany is the largest manufacturer of Automotive Instruments in the world; has its presence in 35 countries, more than 50,000 employees world wide, supplies its customers with more than 40 product lines and an annual turn over of EURO 11 Billion. ACL has the singular distinction of growing under the umbrella of world renowned Automotive.
Product Details:
Automobile parts
Website :
Inquire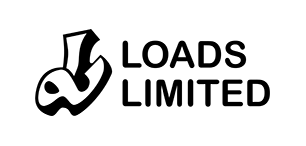 Description:
Loads Limited was established on January 1, 1979 as a private limited company with the objective of manufacturing exhaust systems, radiators, and sheet metal components for the automotive industry. The Company was converted to public limited company in January 12, 1994. Over the years, the Company has grown into one of the largest Auto Parts Manufacturers (APMs) in the country and is recognized for the reliability and quality of its products.
Product Details:
RADIATORS & RADIATOR-CORES
Telephone:
92-21-35065001-5
Website :
Inquire
FUZHOU REALLY VEHICLE PARTS MANUFACTURING CO., LTD

Description:
Fuzhou Really brakes, an ISO/TS16949 certified company, with a coverage of 30,000㎡, is located in Yuanhong Industrial Zone Fuzhou China. We are an eminent manufacturer and exporter of high quality Brake Pads with the experience of over 10 years in Manufacturing & Marketing fields. Reallybrakes\' pioneering the quiet revolution in brake pad, and develop unique friction formulas suitable for all road conditions. We are a professionally managed company that lays stress on serving clients through product of highest quality standard, offering them at market leading prices and timely delivery.
Product Details:
Brake Pad
Telephone:
0086-591-87617038
Website :
Inquire
Information, Buyers & Projects guide for the Automotive and Spare Parts Industries