Company List for Tyres and Batteries | Page : 26

Description:
KRM TYRES is the off-shoot of KOHINOOR RUBBER MILLS, JALANDHAR, PUNJAB. Kohinoor Rubber Ltd., popularly known as 'THE RUBBER PEOPLE' established in the year 1973 by Mr S.P.Jain in a humble manner and grown into a multi product manufacturing company. One of them is KRM TYRES started commercial production of automotive tyres in the year 2000. With the kind of success and response it got sooner than later we ventured out a new automotive tyre plant at Baddi, Himachal Pradesh.
Product Details:
Tractor Tyres, Skid Steer Tyres, Forklift Tyres, OTR, Truck and Bus Tyres, Motorcycle Tyres
Telephone:
91-01795-308510 / 9816680820
Website :
Inquire
QINGDAO MOONSTAR VEHICLE CO., LTD

Description:
Qingdao Moonstar Vehicle Co., Ltd is located in Lingang Industrial Zone, west coast of Jiaonan, Qingdao city. The company owned by the moonstar aegis, moonstar tires and other independent brand trademark。The company is mainly engaged in producing rubber products and rubber additives.etc. All of company are continuously improve production technology and equipment in recent years to improve original technology and create high-tech products and also sustained improve existing processes and design differentiation products, to provide users with special value of the services. The company\'s unique within the motorcycle tyre production technology to reduce cost and improve the quality of the products, and truly achieve the customers and enterprise to a win-win pattern.
Product Details:
Motorcycle tyre & tube & wheels for wheelbarrow
Telephone:
86-532-86611677
Website :
Inquire
SICHUAN YUANXING RUBBER CO., LTD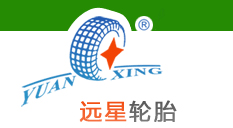 Description:
Established in 1996, with occupation area of about 500,000 m2, Sichuan Yuanxing Rubber Co., Ltd. is a large enterprise taking research and development, teaching and studying, manufacturing and sales as a whole, with equipment over than 2,000 sets, employees of about 3,000 and annual productivity of electric bike tires of about 3.2 million sets as the largest domestic-funded enterprise in scale of manufacturing electric bike tire. Major products include motorcycle tire, electric bike tire, ATV tire, bicycle (handcart) tire, imitation materials for shoes with leather bottom and polyurethane products, etc.
Product Details:
MOTORCYCLE TIRES AND TUBES
Telephone:
86-15881156830
Website :
Inquire
Information, Buyers & Projects guide for the Automotive and Spare Parts Industries