Company List for Tyres and Batteries | Page : 23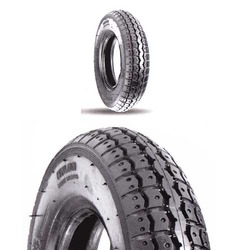 Description:
We, \"Agarwal Rubber Limited\" was established in 1983 are leading manufacturer, supplier and exporter of Automotive Tyres & Tubes in which includes two wheeler tyres, scooter tyres, three wheeler tyres . Now we are export our products across 35 countries in Middle East, Far East, Africa, South America and North America.
Product Details:
AUTOMOBILE TYRES / BUTYL TUBES / FLAPS /CURING TUBES & CURING ENVELOPES.
Telephone:
91-40-23542455 / 919390009677
Website :
Inquire
DONGAH TIRE & RUBBER CO., LTD

Telephone:
82-52-240-7524 / 82-10-2863-4043
Website :
Inquire

Description:
Speedways Tyres is a part of well known "Speedways Group" of Companies in India. –Leading Manufacturer of Farm Radial, Agriculture, Industrial & OTR Tyres,Tubes and Flaps and also of Precured and Conventional Tread Rubber from India –Located in the industrial town 'Jalandhar' In India from last 40 years.
Product Details:
Automobile Tyres, Tubes & Flaps
Website :
Inquire
Information, Buyers & Projects guide for the Automotive and Spare Parts Industries