NEW AUTOMOTIVE PRODUCTS IN AFRICA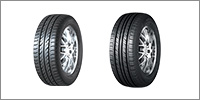 View More Products
LATEST AUTOMOTIVE INDUSTRY NEWS
Posted on :26 Sep,2023
In Nairobi, Kenya, Uber has announced the introduction of electric motorbike taxis, claiming that this is a first for the firm in Africa. The American cab company's decision coincides with plans by the Kenyan government to introduce electric vehicles throughout the nation as part of a green transportation initiative. Uber announced the Read More..
Posted on :26 Sep,2023
President William Ruto has signed an agreement for Ksh.8.7 billion with an American corporation, the United States' Millennium Change Corporation (MCC), to finance the purchase of electric buses for Line 2 of Nairobi's Bus Rapid Transit system. In New York, President William Ruto met with MCC CEO Alice Albright to finalise the agreement. Read More..
View News