NEW AUTOMOTIVE PRODUCTS IN AFRICA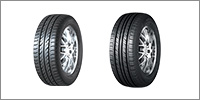 View More Products
LATEST AUTOMOTIVE INDUSTRY NEWS
Posted on :01 Oct,2021
Although the impacts of COVID-19 continue to stifle the performance of Africa's key economic sectors, East Africa's automotive industry appears to be drawing some corporate investment, enhancing development prospects for the region's automotive paints and coatings market. Despite the disruptive impacts of COVID-19, a few original equipment Read More..
Posted on :29 Sep,2021
As electric vehicles become more common in Nairobi Kenya, with Toyota the most recent company to announce big investments in electric vehicles and components, mineral-rich African countries are hoping to capitalise on the need for automotive metal components to improve export profits. The worldwide competition to produce electric vehicles (EV) Read More..
View News