NEW AUTOMOTIVE PRODUCTS IN AFRICA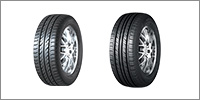 View More Products
LATEST AUTOMOTIVE INDUSTRY NEWS
Posted on :01 May,2023
The Kibo 160E Evolution bike, manufactured by Kibo Africa, has been introduced to the Kenyan market with pricing beginning at Ksh. 279,000 and is aimed at youthful city inhabitants. The bike, according to Kibo, is designed to give optimum comfort and power while managing city traffic while being fuel efficient and ecologically benign. It Read More..
Posted on :01 May,2023
EN1 Technologies has initiated efforts to revolutionise Africa's automotive scene by developing solar-powered automobiles in Nigeria and other African countries. Onomor Eseoghene Benjamin, Chief Executive Officer of EN1 Technologies, recently informed media of this. When describing the initiative's motivation, Benjamin pointed out that Read More..
View News