NEW AUTOMOTIVE PRODUCTS IN AFRICA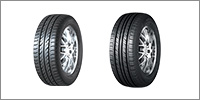 View More Products
LATEST AUTOMOTIVE INDUSTRY NEWS
Posted on :28 Dec,2022
Sets of strong, brightly labelled battery switching stations have sprouted up across Kenya's capital Nairobi in recent months, allowing electric bikers to exchange their low battery for a fully charged one. It is the beginning of an electric motorcycle revolution in Kenya, where combustion-engine motorbikes are a cheaper and faster way to Read More..
Posted on :28 Dec,2022
In Zimbabwe, InfraCo Africa, an investment business of the Private Infrastructure Development Group (PIDG), has inked a US$2 million (Z$723.8 billion) contract with the start-up Mobility for Africa to deploy 400 electric cars in rural regions. The cars, known as "hambas" (go ahead, in the local Ndebele language), are solar-powered and Read More..
View News