NEW AUTOMOTIVE PRODUCTS IN AFRICA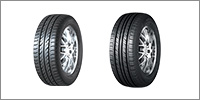 View More Products
LATEST AUTOMOTIVE INDUSTRY NEWS
Posted on :05 Sep,2022
Senegal, Nigeria, Angola, Kenya, and Ethiopia are just a few of the 30 export markets that BMW Group South Africa has now expanded into. The BMW X3 sporting activity vehicle (SAV) is made by BMW SA at the Rosslyn facility in Tshwane.The factory was built as the premium automaker's first production site outside of Germany and has been producing Read More..
Posted on :02 Sep,2022
Companies that sell electric motorcycles are using alliances with lenders who specialise in asset finance to boost sales in Kenya by focusing on boda boda riders. In order to provide a fleet of motorcycles by the end of 2022 in time for mass deployment in early 2023, Swedish-Kenyan technology startup Roam has teamed up with M-KOPA. In Read More..
View News