NEW AUTOMOTIVE PRODUCTS IN AFRICA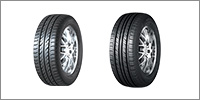 View More Products
LATEST AUTOMOTIVE INDUSTRY NEWS
Posted on :28 Feb,2023
Treepz, a Nigeria-founded mobility firm, moved into Kenya as part of its pan-African growth, commencing with Nairobi and subsequently Mombasa, almost a year after making its initial East African expansion via Uganda. In contrast to past expansions, the firm, which is now present in Nigeria, Ghana, Uganda, and Kenya, did not announce an Read More..
Posted on :28 Feb,2023
The State Secretariat for Economic Affairs (SECO) of the Swiss Confederation has awarded strategic investment to eWAKA, a Kenyan company seeking to promote sustainable transportation. The SECO Start-up Fund has awarded a $540,000 loan to assist eWAKA's 2023 objectives to accelerate a growth plan centred on supplying innovative and Read More..
View News