NEW AUTOMOTIVE PRODUCTS IN AFRICA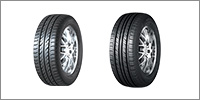 View More Products
LATEST AUTOMOTIVE INDUSTRY NEWS
Posted on :24 Sep,2021
Recently, numerous companies, including the Kenyan government, have expressed strong interest in the EV market. Electric vehicles have gained widespread acceptance in both the European and American markets. However, until recently, EVs were not as popular in the African market, where notable brands and firms included Autoproto Kenya, Nopia Read More..
Posted on :31 Aug,2021
Ugandan state auto firm Kiira Motors Corporation earlier mentioned that it will begin producing buses by July and aims to put out 1,030 units this year, as it moves forward to arrive in the market now served by big players like Isuzu, Man and Taata. The east African country anticipates to ride on the publicly-owned KMC to contest with Read More..
View News