NEW AUTOMOTIVE PRODUCTS IN AFRICA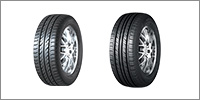 View More Products
LATEST AUTOMOTIVE INDUSTRY NEWS
Posted on :02 Dec,2022
Kenya Electricity Generating Company PLC (KenGen) has showcased its first four electric vehicles as part of its shift from gasoline-powered vehicles to EVs. They will largely be utilised for data collecting and policy formulation as the corporation plans to construct over 30 EV charging stations around the country in 2023. The Read More..
Posted on :02 Dec,2022
BMW Group, the world's leading premium producer of luxury, sporty, and electric vehicles, announced the selection of Global Auto Group as BMW and MINI's new importer in Egypt. The announcement was made at a press conference that was attended by Jan Noether, CEO and Board Member of the German-Arab Chamber of Industry and Commerce, Thomas Read More..

View News