NEW AUTOMOTIVE PRODUCTS IN AFRICA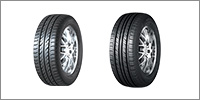 View More Products
LATEST AUTOMOTIVE INDUSTRY NEWS
Posted on :27 Oct,2023
Ethiopia will begin manufacture of Russian Lada automobiles for the African market, according to the country's Ambassador to Russia, Cham Ugala Uriat. The move is noteworthy because it exemplifies why Ethiopia joined BRICS: its low manufacturing cost base may help keep production costs down while also offering access to the expanding African Read More..
Posted on :27 Oct,2023
In a historic development for the automotive sector in Pakistan, Master Changan Motors Ltd. (MCML), an alliance with Changan International, has effectively shipped 14 Oshan X7 SUVs to Kenya in the first batch, a pivotal point in the history of automobiles in the nation. This is the first time a Pakistani carmaker has exported large Read More..
View News