Company List for Car Accessories | Page : 1
Product Details:
bearings and friction solutions
Telephone:
(91-22) 2266 4160, 2255 4998
Inquire
Product Details:
Oil, Air, Fuel ,Hydraulic Transmission, Coolant Filters & Industrial Products like: Hilliard , Mueller and Switch filtration ,to meet the need of passenger cars, light and heavy trucks, off-road and industrial applications for both the original equipment manufacturers (OEM) and the replacement parts markets.
Telephone:
+966 559951392 / +966 13 812-1184 ext # 248
Inquire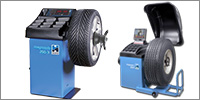 Description:
We identify ourselves as a supplier of high tech products for the automotive industries and of first class, reliable, and user friendly garage equipment for the automotive aftermarkets. One producer only will never have the same good performance in the various product groups. To compensate this we are co-operating with world wide leading manufacturers.
Product Details:
Garage equipment
Inquire
Information, Buyers & Projects guide for the Automotive and Spare Parts Industries