Company List for Tyres and Batteries | Page : 1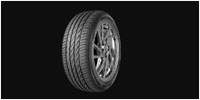 Product Details:
Passenger Car Tyre, UHP,SUV,4x4,LT,Van, Special Trailer both summer and winter. Radial Truck & Bus Tyre, Agricultural Tyre, Industrial Tyre, OTR Tyre.
Telephone:
0086-10-64440710
Inquire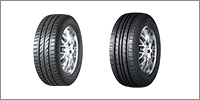 Description:
As a leading subsidiary company of China Wanda Group who is one of 500 top national industrial enterprise in economic strength, Shandong Wanda BOTO Tyre Co Ltd is a large scale of professional tire production enterprise mainly involving with development, production and sales of TBR, radial OTR ,light truck tyre and PCR Tyre.
Telephone:
86-546-2368887
Website :
Inquire

Description:
AEOLUS tyres are produced by one of China\'s the largest scale tyre manufacturers — AEOLUS TYRE CO.,LTD., who ranks 20th in world tyre industry (Based on the turnover of 2012), produces annually more than 5,000,000 sets of tyres in accordance with the most up-to-date technologies. Aeolus tyres are treasured for their strong construction, reliable performance and longer service life
Product Details:
Aeolus Tyre
Inquire
Information, Buyers & Projects guide for the Automotive and Spare Parts Industries