Nissan Appoints Japan Motors as Vehicle Assembly Partner in Ghana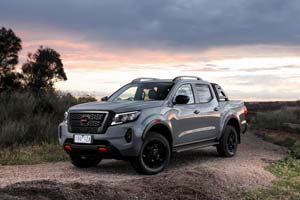 Nissan has today named Japan Motors Trading Co., a long-standing partner, as its local partner at the all-new vehicle assembly plant in Accra. The appointment is the result of an agreement between Nissan and the Government of Ghana in 2018 to lay the groundwork for a sustainable automotive manufacturing industry in the region.
The first model to be produced at the new plant will be the all-new Nissan Navara truck, introduced earlier this month by Nissan. Nissan has a long history in the pick-up segment and the new model will be manufactured in accordance with the requirements developed for the African market.
The continued growth of Nissan's African manufacturing base is a core part of the Nissan NEXT Global Transformation Plan's regional mid-term strategy. Once operational, Ghana will add to Nissan's existing African production potential at plants in South Africa, Egypt and Nigeria.
The announcement demonstrates Nissan's continuing commitment to investing in Ghana, as well as the growth of the country's automotive industry through the Ghana Automotive Development Policy. The construction of the new facility is already underway, as are the recruitment and appointment of new workers, the acquisition of expertise and professional training to share and implement Nissan's global production quality standards.
Posted on : 26 Oct,2021 | News Source : www.afatmtnz.com
Automart is Africa's leading directory and market news website for the automotive spare parts, automobiles and auto accessories industry | Kenya | Tanzania | Ethiopia