MOBIKEY TRUCK AND BUS LTD All Set To Participate at 22nd AUTOEXPO KENYA 2019 From 18th to 20th July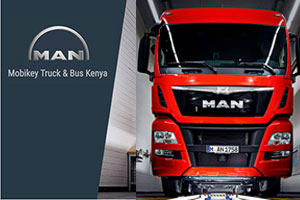 Mobikey Truck And Bus Ltd has signed up as gold sponsors at the most awaited event in Kenya "22nd AUTOEXPO", in order to explore and expand its magnificent foot holes in Africa market.

By choosing Mobikey Kenya as business partner, you're switching it up a gear in terms of transport capacity and putting the break on the costs. Mobikey deliver the strongest solution.

An enterprise of JAP Group, with more than 100 years, Mobikey is the group's second investment in the African Continent and the one with a bigger growth potential, as Mobikey aims to support all the entrepreneurs in Eastern Africa.

"Creating Relations", the signature of JAP Group, represents the goals and skills of the group to set partnerships with its customers and suppliers on a long term basis. It is trough Mobikey that JAP Group is committed to support and boost the development of Kenya.

For 21 years, AUTOEXPO Africa has been chosen by global manufacturers and exporters as the precise platform to enter the market of the millennium Africa. 22nd AUTOEXPO Africa is the largest automobiles, spares and accessories exhibition in the entire east African region is scheduled to be held from 18th – 20th July 2019.

Celebrating its 22nd anniversary; the leading trade exhibition for automobile, truck and bus parts, equipments, components, accessories, tools, and services continues to bring world leading manufacturers, suppliers, and service providers in touch with one of the most important markets in the world.
Visit their website at : www.mobikey.co.ke
News source : www.expogr.com/kenyaauto
Posted on : 19 Sep,2021 | News Source : ABNews
Automart is Africa's leading directory and market news website for the automotive spare parts, automobiles and auto accessories industry | Kenya | Tanzania | Ethiopia