Kenya, Morocco and South Africa invest in electric vehicle charging stations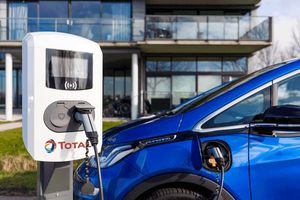 The construction of electric car charging stations is gaining traction in Africa as investors seek to capitalise on what is expected to be a multimillion-dollar business driven by rising demand for e-mobility.
The majority of the attention is focused on South Africa, Morocco, Kenya, and, to a lesser extent, aspirational markets like Uganda.
Governments and stakeholders in the automobile, real estate, and oil-marketing industries are already setting up electric charging infrastructure to support a nascent fleet of electric vehicles.
"With increased awareness about environmental concerns internationally, more and more people are gravitating toward electric vehicles," noted Data Bridge researchers in their Middle East and Africa Electric Vehicle Charging Stations Market prediction to 2029.
In South Africa, German automaker Audi raised the stakes in this category by announcing in January the planned construction of 70 ultra-fast (150 kilowatts) public charging stations at 33 locations. The charging stations use direct current to charge automobiles in less than one hour.
In Kenya, Rwanda-based start-up Ampersand is collaborating with Total Energies, a French oil marketer, to utilise its national network and extend its footprint in the country.
Ampersand intends to set up battery charge swap stations at 141 of TotalEnergies' 226 service stations that are currently solar-powered. Three charging facilities for electric motorcycles have already been identified in Nairobi's affluent neighbourhoods.
"We can develop far quicker than we previously expected by using TotalEnergies' outstanding knowledge to expand our network of battery exchange stations," claims the firm managed by Josh Whale.
EkoRent, another e-mobility start-up, has collaborated with Strathmore University Research Centre in Nairobi to build "Nopea SolarHub," which will establish solar-powered charging stations for NopeaRide's electric automobiles. The new charging station network is set to become live in the third quarter of 2022.
Dowgate Properties, a real estate developer, has also ventured outside of Nairobi to establish electric car charging stations in Naivasha and Nakuru, Kenya's fourth-largest city.
Other participants in this sector include e-mobility companies, Drive Electric, ChargeNet, and Kenya Power, the country's energy distributor, which has announced electricity supply collaboration plans with mobility companies.
Electric transportation startup in Uganda Zembo announced last week the installation of four solar and hybrid charging stations along a 120-kilometer length of road between Kampala and Masaka.
In Morocco, Afrimobility announced in November 2021, that it plans to install a large network of fast-charging stations for electric cars in Morocco. In a statement, it said multiple stations will be developed between Tangier and Agadir — separated by almost 700km.
Posted on : 26 Mar,2023 | News Source : www.atcp.co
Automart is Africa's leading directory and market news website for the automotive spare parts, automobiles and auto accessories industry | Kenya | Tanzania | Ethiopia