Egypt can become an Automotive Hub says Nissan Africa Chief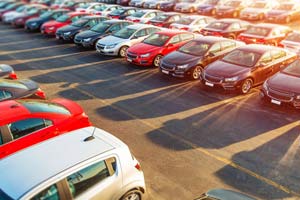 Egypt should end duty-free access for imported vehicles to stimulate domestic car assembly, says Mike Whitfield, Managing Director of Nissan tells The Africa Report.
Nissan has to pay duty on parts that are imported for local assembly, while some completed vehicles are tax-free, Whitfield says from Cairo. Egyptian assembly "needs some protection" and a strategy to encourage local component production. The country could then become a regional hub for exports, he adds.
Last year, Egypt eliminated tariffs on cars imported from the European Union, as it seeks to develop its own automotive industry. In June 2019, Mercedes-Benz signed a Memorandum of Understanding with the Government to resume assembly operations. The production of Egypt's first locally assembled electric car, the Chinese Dongfeng Motor, is scheduled to begin by the end of 2021.
Poor global automotive outlook is driving car manufacturers to seek cheaper labour and new markets in Africa. The Economist Intelligence Unit (EIU) does not expect the global automotive industry to regain employment by 2019 as early as the second half of the 2020s. Subject to COVID-19 developments, Whitfield is "very optimistic" about Egypt's economic outlook for 2021.
Before COVID-19, Whitfield says, Egypt was on a strong growth path. This year, he says, the government has found the right balance between protecting against the pandemic and sustaining economic activity.
Strong post-COVID economic recovery prospects give Egypt an opportunity to establish itself as an automotive manufacturing hub.
Posted on : 26 Oct,2021 | News Source : www.afatmtnz.com
Automart is Africa's leading directory and market news website for the automotive spare parts, automobiles and auto accessories industry | Kenya | Tanzania | Ethiopia