Uber takes to streets of Ivory Coast in African expansion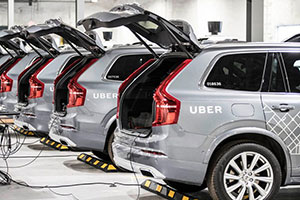 Uber launched in Ivory Coast's commercial capital Abidjan on Thursday as part of its advancement into African markets with low levels of car ownership and inadequate mass transport.
The ride-hailing firm is facing tough competition from Estonia-based Bolt, which takes a lesser cut from drivers and uses strategies to double its service in South Africa. Uber functions in 16 cities in sub-Saharan Africa, typically in South Africa and east Africa.
Abidjan, a commercial center of nearly 5 million people, was a "perfect fit", Uber mentioned in a statement, adding that more than 50,000 people tried to use its app in the past year.
Alon Lits, Uber's General Manager for sub-Saharan Africa, stated. "This means that for the thousands of taxi operators in Abidjan, there will be new customers for every single driver, in addition to the figure they already have now,"
Uber has carried out trial with new services and facilities in Africa, which includes ferries across the lagoon in Nigeria's traffic-clogged megacity of Lagos, in a bid to entice the continent's fast-growing populace.
One of Uber executives told Reuters earlier in June that it was also in dialogues with regulators in Senegal about initiation services in the capital city Dakar.
Posted on : 19 Sep,2021 | News Source : www.hfjs.com
Automart is Africa's leading directory and market news website for the automotive spare parts, automobiles and auto accessories industry | Kenya | Tanzania | Ethiopia