Chinese Car Maker to Revive Egypt's "Nasr" Automotive & Car industry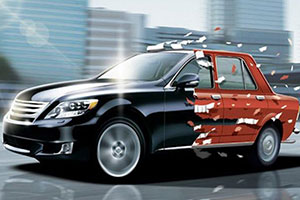 Founded in year 1960, Nasr Automotive have a record of total production of 384,000 cars by the end of 2009. The governments have been keen to revive the automotive industry for years through partnering with international expertise in this field.
Hisham Tawfik Minister of the Public Business Sector, mentioned that dialogues are in progress with major Chinese electric car manufacturers to revive Nasr Automotive manufacturer. He further added that the project targets to produce 25,000 electric cars per annum, noting that the delegation of the Chinese company will visit Egypt and examine the factory in the coming days.
The ministry is anticipated to finalize the deal of manufacturing electric vehicles with the Chinese side, one of the major companies with technical proficiency in this field. Similar to that, talks are being put in place for a fuel-vehicle manufacturing agreement.
Tawfik also stated, in his former statements, that a delegation from the Chinese Motor Corporation Dong is planned to visit Egypt in the middle of the month to review the growths of the partnership. He noted the Government strategies to propose a range of incentives to boost the manufacture of electric vehicles, keeping stride with global developments in this arena.
Beginning of this year, extensive dialogues were held with another Japanese company to manufacture and bring together vehicles locally in addition to developing production lines. Conversely, the results of these negotiations were not publicized until the Minister began negotiations with the Chinese side. Likewise, the Ministry said it was pursuing to manufacture new cars with a local element of more than 40 %, with the prospect to export between 40-50,000 cars to neighboring marketplaces annually.
Posted on : 23 May,2022 | News Source : ABNews
Automart is Africa's leading directory and market news website for the automotive spare parts, automobiles and auto accessories industry | Kenya | Tanzania | Ethiopia