Kwik Delivery partners with Winpart to deliver spare parts in less than 2 hours to customers in Nigeria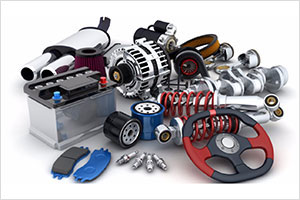 Kwik Delivery and Winpart announced a partnership to guarantee on-demand, smooth, and flexible last-mile delivery of light auto spare parts to clients in Nigeria.
Kwik Delivery, which was launched in Lagos, Nigeria, in June 2019 is an on-demand delivery platform concentrating on the rich and varied B2B and B2B2C market. It is established and functioned by French-Nigerian Company known as Africa Delivery Technologies.
WinPart, is the new aftermarket (IAM) spare parts wholesaler exclusively devoted to export to Africa and also a division of CFAO Automotive. Its knowledge of the African market, held by CFAO group's, permits it to recommend new products adapted to the all-inclusive fleet of automobiles of each country where it functions.
Olivier BUISSON, General Manager of Winpart Said, "The objective of Winpart, with a spread in numerous other African countries is to make accessible to motorists, excellent auto parts from the Original Equipment (OEMs) Manufacturers like Bosch, Denso, Valeo, C-works, Philips, Riken, and a multitude of others".
"As we initiate operation in Nigeria, we need a flexible, dependable and last-mile logistics companion that can adjust to the needs of each customer, while delivering in less than 2 hours upon pick up of parcel. Kwik ticks all the correct boxes and we are happy that this partnership will definitely work for our customers".
Romain POIROT LELLIG, Founder & CEO of Africa Delivery Technologies, who operates the Kwik platform declares, "In Nigeria as in anywhere else, auto spare parts are fast-moving consumer goods, thanks to Kwik, Winpart will be able to supply gas filling stations with their orders within two hours. The aim is to support Winpart and their clienteles develop their business while managing their inventory with quasi just-in-time leanness."
Posted on : 23 May,2022 | News Source : ABNews
Automart is Africa's leading directory and market news website for the automotive spare parts, automobiles and auto accessories industry | Kenya | Tanzania | Ethiopia