Auto-Springs East Africa opens manufacturing plant in Limuru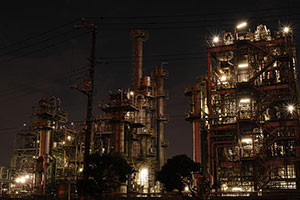 Auto-Springs East Africa, car parts manufacturer, opens a new manufacturing plant in Limuru. The plant is set to make 600 additional employments. The auto parts firm, already has about 200 employees on its payroll. It has moved its operations from Athi River to the new plant.
The recently opened Sh.500 million plant will be hiring both skilled and semi-skilled workers. The new employments projection is, however, partly depends on the government's resolve in implementing a legitimate notice. It needs car manufacturers to source more than a third of their inputs locally.
Kevin Kihara, the Auto-Springs East Africa board chairman said, "If the government implements Legal Notice 489 which requires automotive assemblers to have 40% local content in their vehicle assemblies, then we can expand our production to three shifts that would require a workforce of 800 persons". Wiring harness, leaf springs, bolts and nuts and agricultural machinery is produced by the company.
According to the Economic Survey report, Kenya imported car parts and accessories worth Sh. 2 billion last year a raise from the Sh.1.7 billion purchased in 2016 but lower than the Sh.3.6 bn peak recorded in 2014.
Its current market extends across East, Central and Southern African countries of Uganda, Tanzania, Zambia and the Democratic Republic of Congo. Isuzu and Mitsubishi are among its biggest customers who order wiring harness for both buses and trucks. Toyota Kenya is also on its clients list.
From Mauritius-based SME financier, SFC Finance, Auto-Springs East Africa got funding for the expansion. The expansion loan comes months after a private equity firm, Ascent Rift Valley Fund, acquired a majority stake in the company in February this year.
Industrialization secretary Adan Mohamed said "We are trying to decrease the level of imports of goods that can be made by companies like ASL without compromising on quality".
Mr. Mohamed said locally manufactured goods is advantageous to local businesses, that boosts the manufacturing sector's contribution to the economy. The auto parts firm presently produces 150 tonnes of springs each month. It has focussed on hitting a monthly production of 450 tonnes, its maximum capacity.
Posted on : 19 Sep,2021 | News Source : ABNews
Automart is Africa's leading directory and market news website for the automotive spare parts, automobiles and auto accessories industry | Kenya | Tanzania | Ethiopia