Morocco's Auto Sector Plays Major Role in Boosting Economy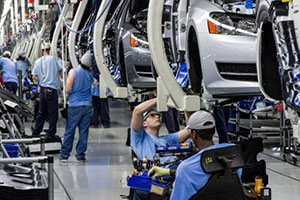 Morocco's Ministry of Trade and Industry has said the North African country has attained nearly 81 percent of its goal in the Industrial Acceleration Plan (IAP) to boost jobs and that job establishment has been strongest in Morocco's blooming automotive sector.

According to Morocco World News, the ministry explained that, between 2014 and 2018, industries created 405,496 jobs. The automotive industry reported the strongest job creation. The sector created 116,611 jobs in that time frame, representing 28.8 percent of all new jobs in the time period.

The ministry said that the sector is still expanding. The automotive sector is followed by textiles with 79,300 jobs created.
In recent years, Morocco's King Mohammed VI has suggested that vocational training might be an important solution to reduce unemployment and integrate youth into the job market.
Many automotive suppliers have set up facilities in Morocco in recent years, including Gestamp, Ficosa, Nexteer and Varroc Lighting.
Posted on : 19 Sep,2021 | News Source : ABNews
Automart is Africa's leading directory and market news website for the automotive spare parts, automobiles and auto accessories industry | Kenya | Tanzania | Ethiopia