Introduction To South African Autoparts Manufacturers In Nigeria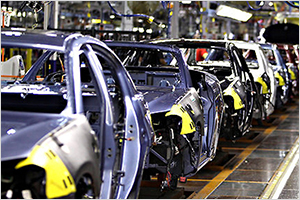 Arrangements are going on in full force as the venture of South African automotive components and parts manufacturers to open shop in Nigeria and produce for the local and export markets says, Jelani Aliyu, director-general of the National Automotive Design and Development Council, (NADDC).

Aliyu unveiled that the Council had already led a delegation to South Africa where they met and had conversation with the National Association of Automotive Component and Allied Manufacturers of South Africa (NAACAM), which supply the big global automotive companies, to enable its proposed automotive supplier parks in Kaduna , Oshogbo and Nnewi, Leadership reports. Adding on to it, he said that the Nnewi Automotive Industrial Park when it comes on stream can be a world – class hub of advanced technology which would supply world standard components.

Posted on : 16 Sep,2021 | News Source : ABNews
Automart is Africa's leading directory and market news website for the automotive spare parts, automobiles and auto accessories industry | Kenya | Tanzania | Ethiopia