South Korea's Hyundai Enters the East African Market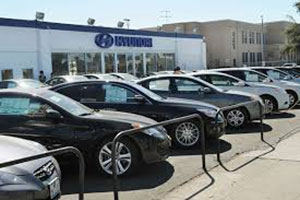 South Korea's Hyundai Motor Company has entered into the Ethiopian automobile market recently, following in the footsteps of German car automaker Volkswagen. Hyundai is expected to assemble more than 10,000 vehicles annually from its Ethiopian plant.
According to Haile Gebrselassie, the former Olympic gold medal champion who has partnered with the South Korean company, the plant will assemble trucks and passenger hatchbacks cars; He analyzed that the plant will serve other East African countries including Somalia, Djibouti, Eritrea, Sudan and Kenya.

Hyundai is making a magnificent impact in Africa having disclosed Hyundai Sante Fe 2019 in the Ghanaian market early this year. Its entrance in Ethiopia acquits the country as a preferred investment hub in East Africa, as it is also the region's rapidly growing economy. Last year African country was named Africa's fastest growing economy with a growth prediction of 8.5 per cent making it an attractive investment destination.

Commercial vehicles were Ethiopia's second most beneficial import overall in 2015, worth $875 million and the highest earning automotive export same year. However, with the increasing population and the road remaining the most important method of transport, there will be a demand for buses, trucks, and cars making the automobile market quite attractive.

Volkswagen signed a Memorandum of Understanding (MoU) with Ethiopian Investment Commission (EIC) in January 2019 enabling it to establish a car assembly facility in Ethiopia. By doing so, Ethiopia has become the third Sub-Saharan country to pen such an agreement, with Ghana and Nigeria. Ethiopia will host the second AutoExpo Africa from 21st – 23rd March 2019, a trade exhibition that is set to initiate business opportunities for the manufacturing sector. It will get outstanding industry experts and stakeholders making it an ideal forum for networking and exploitation of investment opportunities in the country.
Posted on : 16 Sep,2021 | News Source : ABNews
Automart is Africa's leading directory and market news website for the automotive spare parts, automobiles and auto accessories industry | Kenya | Tanzania | Ethiopia