A DYNAMIC FUTURE FOR KENYA AUTOMOBILE INDUSTRY WITH NISSAN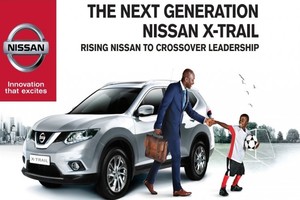 As Nissan targets major towns across the country to boost its market in Kenya, Nissan is expanding its dealership footprint locally in sharing market space dominated by players like Toyota Kenya and Isuzu East Africa. Nissan Chairman Mr. Jim Dando, the company is exposed to more customers and when there is a bigger presence in the market it will help grow the market share as well. With full sales, spares and service dealership in Nairobi, Mombasa and Nakuru and one under construction in Kisumu Nissan Kenya is our official partner. To offer financing for purchase of vehicles Nissan revealed that it was eyeing partnerships with banks, Nissan is looking at how to finance and make it affordable. In the local pick-up segment Nissan is one of the biggest brands, in competition with Toyota and Isuzu.
Including the new models of the Navara Patrol and the X-/trail, Nissan is showcasing its latest range of vehicles. Automaker Nissan has targeted to open more out lets in the country as it uses Nairobi as its launch pad for expansion. The minibus taxis are still known as Nissan in the country even if they are not. This just illustrates the single aspect of the incredible legacy in Kenya and being proud of it we are keen on building on for everyone's benefit. The company has based its regional East African office in Nairobi. With company's head of operations and sales led by a locally based regional general manager (GM) to ensure real-time involvement and on ground management, Nissan's commitment in East Africa is certainly well proven. The upcoming forum is on the road to unpacking and understanding the challenges of creating a sustainable and internationally competitive indigenous African automotive industry is a critical event said Mr. Dando.
Serving Kenyans and the larger East Africa Nissan celebrates 60 years and the launch of new Nissan vehicle models and bets it will grow its market share across the region. Joining the pick-up range is the all new Navara that consists of the NP300 Hard body in double and single cab, the Patrol Pick-up and also the Nissan NP200. It is available as a four-wheel drive variant with the choice of manual or automatic transmission which can drive in almost all terrains and Kenya having a variety of land forms. This four-wheel drive variant will enable you to explore the off-road excitement which is highly dangerous and damageable to the car with a two-wheel drive. Offering another category of auto mobiles will help customers get a broad range to choose from and make Nissan a one stop destination for car purchases in the near future.
Posted on : 19 Sep,2021 | News Source : ABNews
Automart is Africa's leading directory and market news website for the automotive spare parts, automobiles and auto accessories industry | Kenya | Tanzania | Ethiopia