Ethiopia to host Autoexpo Africa 2019 in Addis Ababa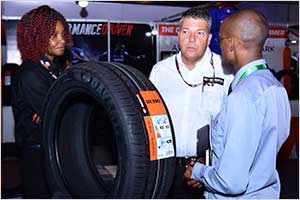 The Autoexpo Ethiopia will be held in Addis Ababa from 21st – 23rd March 2019. The event targets the huge demand for automotive parts, spares and accessories that form the majority of the market. Around 10% or USD 1.5 billion worth of imports in Ethiopia were related to the automotive sector. The exhibition has been developed as a platform to introduce the Ethiopian market to foreign manufacturers and suppliers of high quality products for the automotive sector.

Ethiopia is also known to be the second most populous country in Africa as it has a population of a 100 million. Sale of new commercial vehicles out-performs personal purpose vehicles by a large margin and this is driven mainly due to construction and agribusiness industries requirements. The widespread use of second hand vehicles, nearly 85%, has contributed to an increasing demand for parts, spares and accessories. According to Ethiopia's Ministry of Transport approximately 84% of the market is passenger vehicles while commercial vehicles make up 16%.

Since Ethiopia does not have a large manufacturing capability for the automotive sector locally at present, it imports those from various countries of the world. The manufacture of motor vehicles in Ethiopia is limited to assembly, manufacture of bodies of vehicles and small scale manufacture of parts and accessories.

Today, the Government's broad economic and industry specific policies are designed to increase the growth potential and international competitiveness. This has significantly increased the need for the automotive industry in Ethiopia to have access to quality spares, parts and accessories so that it can cater to the growing personal vehicles market as well as lay the foundation for the future foreign investment in this sector. Undoubtedly, Ethiopia is a relatively untapped investment opportunity in Eastern Africa especially in the automotive sector.
Posted on : 19 Sep,2021 | News Source : ABNews
Automart is Africa's leading directory and market news website for the automotive spare parts, automobiles and auto accessories industry | Kenya | Tanzania | Ethiopia