Davanti Tyres,One of the Prime Exhibitors at Autoexpo.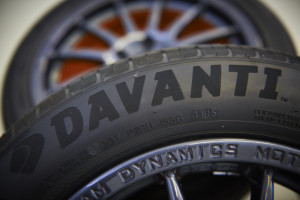 The 21st Autoexpo Africa 2018 is almost here and will feature a host of the biggest names in the Auto industry today lead by Davanti Tyres. The company will present their newest line of products at the event at the Kenyatta International Convention Centre (KICC), Nairobi between the 17th and 19th of May 2018. Davanti are known to produce high-quality all-weather tyres for optimal performance and a smooth drive.
Autoexpo 2018 has a mission to attract more investment, encourage economic progress and expansion towards the African cause. The event will see exhibitors that are leaders in their fields from 30 countries display a diverse range of products. These products will be displayed to an audience comprising of East Africa's industry and government officials.
Autoexpo 2018 remains the flagship event for the East Africa's automotives sector and will be an ideal platform for the exchange of products and ideas due to the presence of an educated audience of business men, exporters, importers and the presence of important government organizations like the East African Chamber of Commerce, Industry and Agriculture.
Serving UK and a major part of the European market, Divanti develops and manufactures its tyres using advanced technology. The enhanced silica compound and innovative tread design used gives them the confidence to offer a lifetime guarantee on its product. Their agenda behind their AUTOEXPO Kenya attendance is the capture of markets. They believe the exhibition will be an excellent platform to put forth their 365 days, all season tyres internationally and visualize the export and import prospects in the auto sector, ready to forge successful business unions.
Posted on : 19 Sep,2021 | News Source : ABNews
Automart is Africa's leading directory and market news website for the automotive spare parts, automobiles and auto accessories industry | Kenya | Tanzania | Ethiopia