Volkswagen Set to Begin Assembly Operations in Rwanda this May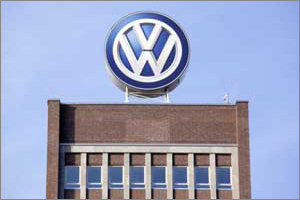 German based automotive giants Volkswagen announced that the company will soon begin assembling activities at their newest plant in Rwanda in May. The vehicles assembled at this plant will be put up for sale locally and will be also used for Volkswagen's very own new ride-sharing service.
An estimated amount of $20 million is said to have been spent on this new facility in Rwanda. This facility is only a small piece of the company's broader goal of achieving a bigger portion of the Sub-Saharan automotive market.
Volkswagen Group, South Africa's Chief Executive, Thomas Schaefer has said the company is aiming to pinch a significant number of East Africa's second hand car users and turn them onto first hand cars.
Volkswagen will reportedly produce three models in Rwanda, the hatchback Polo, the Passat and the third will be the Teramont, a sports utility vehicle, according to a statement.
The German manufacturers have also partnered with a local company to work its new ride-sharing service, while another partnership has been signed off on to develop a smart phone application for the service.
Other global ride-sharing services like Uber are yet to move into this market and Volkswagen hope to take full advantage of this fact.
The company expects to create 500-1000 jobs in the phase alone. Schaefer has said that the ride-hailing service will feed the demand for the assembly plant and will be a very successful venture.
Clare Akamazi, CEO of Rwanda Development Board has given her full backing to the deal citing a need for automotives as Rwanda is a country f 12 million but only had 300,00 cars on the road last year.
Posted on : 19 Sep,2021 | News Source : ABNews
Automart is Africa's leading directory and market news website for the automotive spare parts, automobiles and auto accessories industry | Kenya | Tanzania | Ethiopia