Opel will export cars to Tunisia and Morocco from its European plants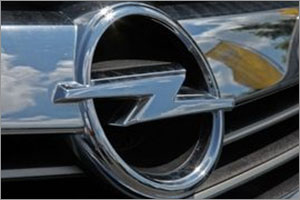 The CEO of Opel Michael Lohscheller mentioned in an interview that Opel will export cars to Tunisia and Morocco from its European plants.
"We see good opportunities for us overall," Lohscheller was quoted as saying of its African prospects.
The Auto Hall Group, via its subsidiary Societe Marocaine de l'Automobile Allemande (SM2A), will import and sell Opel vehicles in Morocco staring in April, the automaker said in a statement.
The Auto Hall Group is one of the largest car dealers in the country with its network of more than 50 sales outlets. Opel vehicles will be sold at 10 outlets that will be exclusive, the automaker said.
Opel wants to have a 5 percent market share in Morocco by 2023, which is the second-largest automotive market in Africa with sales reaching to about 169,000 units last year. The market has grown more than 25 percent the last two years, the automaker said.
Opel will work in Tunisia with the importer STAFIM, the durable partner of sister brand Peugeot. STAFIM will begin selling Opel vehicles in Tunisia in April. The brand Opel will appear in four showrooms: two in the capital city of Tunis along with one in Sousse and one in Sfax. said The automaker.
Opel CEO Lohscheller said he was not concerned that the sale of Opel cars in Africa could cannibalize sales of parent PSA Group.
"There are buyers who consciously choose a French brand and there are those who consciously pick a German brand," he told the paper.
He also said that Opel was making progress with its cost-cutting efforts.
A main part of the plan is significantly increasing Opel's sales outside of Europe. Opel wants to double export sales by 2020 with the absolute goal of producing 10 percent of its sales volume outside of Europe by the mid-2020s, up from less than 2 percent now.
Posted on : 19 Sep,2021 | News Source : ABNews
Automart is Africa's leading directory and market news website for the automotive spare parts, automobiles and auto accessories industry | Kenya | Tanzania | Ethiopia