Mahindra & Mahindra Ltd Inaugurates its New Office in Cairo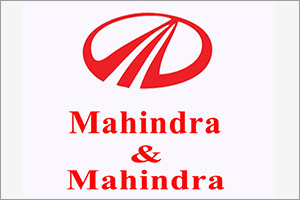 Auto major Mahindra & Mahindra Ltd, a part of the USD 19 billion Mahindra Group, has opened its new office in the capital of Egypt, Cairo, and its first in North Africa.
The new office inaugurated this week and will look after all of Mahindra's businesses in North Africa, including automotive and farm equipment, power generators, construction equipment and agri business. The office is its fourth in Africa.
Sanjay Bhattacharyya, the Indian Ambassador to Egypt said "We are happy that Mahindra, one of India's largest companies, with an excellent record of growth, innovation and social responsibility has established its office in Egypt,"
"This demonstrates the desire of Mahindra to work with Egypt in securing win-win solutions and provides an opportunity for cooperation with other big Indian companies," he added.
"Mahindra has a strong network in Africa and this new office will further consolidate our presence in Egypt. We plan to leverage the local talent in the country, which will enable us to understand our customers better," Chief of International Operations, Mahindra & Mahindra Ltd, Arvind Mathew, said on the occasion.
"Mahindra is a global brand with an endeavor to provide localized solutions. Currently, Mahindra vehicles and tractors are being locally assembled in Tunisia and Algeria, with annual capacities of 3,600 and 5,000 units respectively. We plan to follow a similar strategy in Egypt, to further strengthen our commitment towards Africa," he added.
Posted on : 19 Sep,2021 | News Source : ABNews
Automart is Africa's leading directory and market news website for the automotive spare parts, automobiles and auto accessories industry | Kenya | Tanzania | Ethiopia