NEW PRODUCTS IN AFRICA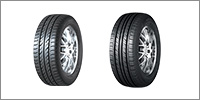 View More Products
LATEST PRIME NEWS
Posted on :07 Apr,2021
A Memorandum of Understanding (MoU) was signed by the African Export-Import Bank (Afreximbank) and the African Association of Automotive Manufacturers (AAAM) for the financing and promotion of Africa's automotive industry. In early February, Afreximbank President Benedict Oramah and AAAM President Mike Whitfield signed a Memorandum of Read More..
Posted on :07 Apr,2021
Road transportation is rapidly electrifying around the world, owing to its low carbon footprint and rapidly emerging energy battery technology. Kenya has no choice but to start preparing for electric vehicles (EVs), as gasoline and diesel vehicles will be phased out by 2030. It will be a technological and market change with a similar degree of Read More..


View News