NEW PRODUCTS IN AFRICA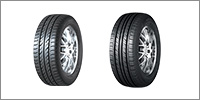 View More Products
LATEST PRIME NEWS
Posted on :28 May,2021
India was the top country of origin for vehicle imports into South Africa despite the lengthy COVID-19 lockdowns and overall declines in vehicle sales in 2020, according to the latest 2021 auto report. The Automotive Export Manual report released here on Friday by the Automotive Industry Export Council said that India has been established by Read More..
Posted on :27 May,2021
McLaren Automotive, the British creator of luxury, high-performance supercars, has announced the appointment of Mohamed Fawzi, as Market Director for Middle East and Africa. With more than two decades of automotive experience, Mohamed will be spearheading the company's local operations from the brand's Regional Office, based in the Read More..

View News