Company List for Transportation Vehicles | Page : 10
SHANDONG LIANGSHAN TONGYA AUTOMOBILE CO., LTD,Automotive Trailer

Description:
Shandong Liangshan Tongya Automobile Co., Ltd. is listed among appointed enterprises to produce and refit automobile approved by former Economy and Trade Commission of China (now Development and Reform Commission of China), the first private enterprise with its products listed in Public Notice on automobile refitting for management. The company integrates product design, scientific research and development, production and sale together. Its leading products are various kinds of custom built car and special automobile including "Tongyada" brand semitrailer, tipper, oil tank truck, particle material transportation automobile, bulk-cement delivery tanker, concrete mixer truck and road wrecker in series, etc.
Product Details:
Automotive Trailer
Telephone:
0086-537-7766111
Inquire
Shenzhen Good Times Special-trailer Co Ltd

Description:
Shenzhen Goodtimes Special-Trailer Co., Ltd. specializes in designing, marketing and manufacturing various types of container semi-trailers and special purpose vehicles.
Product Details:
types of container semi-trailers and special purpose vehicles.
Telephone:
0086 - 755 - 29783052
Inquire
SHENZHEN SHUMATT TECHNOLOGY LTD.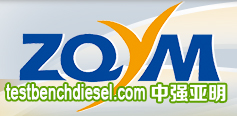 Description:
Technology Co.\'s ZQYM, Ltd.\'s has been at The Diesel Injection Industry Serving More Within last 30 years. We have professional technical team in this field with rich experience more than 30 years. We are the most promising diesel fuel system test Equipment Company in China so far. We have developed superior quality common rail pump bench, common rail injector bench, HEUI bench, EUP / EUI bench since 2005. Our bench have got good reputation in Chinese Market, and we have been the lead supplier for diesel engine fuel system equipment in china. About 60% Chinese customers chose our equipment and services because our equipment can be fully realized 24 hours non-stop work & accurate data analysis.
Product Details:
Diesel common rail test bench
Telephone:
86-13410541523
Website :
Inquire
Information, Buyers & Projects guide for the Automotive and Spare Parts Industries