SA car sales: New Land Rover Discovery makes bold statement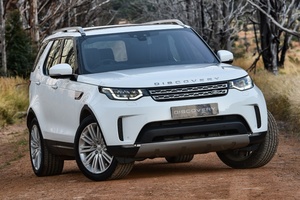 Cape Town - The all-new Land Rover Discovery was launched in South Africa in the early days of July 2017 but the newcomer has already made an impact in the luxury SUV market.
The fifth-generation Discovery recorded 131 units sold, substantially more than the Toyota Land Cruiser 200 (94 units).
Another constant contestant for top spot, the Toyota Prado, only registered 61 units in third place, but it beat the perennial leader in luxury SUVs, the Range Rover/Range Rover Sport on 52 units.
The Volvo XC90 grabbed fifth place, 51 new owners locally. The Porsche Cayenne and Jaguar F-Pace sold 49 units each.
June 2017's top-selling luxury SUV, the Jeep Grand Cherokee, slipped down the order quite a bit; registering only 42 units in eighth place.
The Range Rover Evoque and Audi Q7 complete the top ten with 36 and 20 units, respectively.
Naamsa said: "The domestic automotive industry is holding up relatively well in the current difficult economic environment.
"Domestic new vehicle sales closely correlate with the overall performance of the economy and confidence levels."