These are the 10 cheapest SUVs for sale in South Africa right now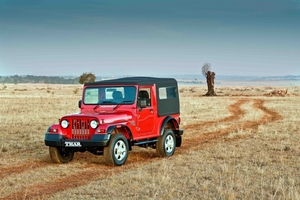 While it has become next to impossible to buy a new car in South Africa for less than R100,000, prices for the popular suburban utility vehicle have also climbed steadily, leaving the lower-end of the market open to new, cheaper entrants.
According to the latest statistics released by Naamsa, more established names like the Land Rover Discovery, Toyota Land Cruiser 200 and Toyota Prado continue to dominate the luxury SUV segment.
However in the lower-end segment, names such as "Mahindra", "Chery" and "JMC" are beginning to gain traction, while also filling an affordability gap in the market.
BusinessTech looked at the cheapest utility vehicles for sale in South Africa right now.
Mahindra Thar 2.5CRDe – Priced from R219,995
Mahindra TUV300 1.5CRDe T8 – Priced from R229,995
Chery Tiggo 1.6 TXE – Priced from R239,995
Haval H2 1.5T City – Priced from R244,900
Mahindra XUV500 2.2CRDe W4 – Priced from R279,995
JMC Landwind 5 2.0T Lux – Priced from R289,880
Mahindra Scorpio 2.2CRDe S10 – Priced from R291,995
Renault Kadjar 96kW TCe Blaze – Priced from R299,900
Nissan Qashqai 1.2T Visia – Priced from R331,900
Kia Sportage 2.0 Ignite – Priced from R369,995